Welcome To Our Company
In the world we dwell in, technology is being utilized in every industry. Whether it is a construction company, an automobile industry, or even a family engaged in farming, everyone needs to use a certain degree of technology in order to get their work done. At Shree Shyam Designs Pvt. Ltd., we are infusing the latest production techniques into our daily work and are thus coming up with a revolutionary array of cabins. Established in the year 2007, we have won a great deal of respect as a Manufacturer and Service Provider. Being in this line of work for over 9 years, we have understood the dynamic market trends and are thus catering to the same in a quality-centric manner. From Portable Bunkhouse to Mild Steel Fabricated Bunkhouse, we have an assorted range of precision-engineered products, each of which would exceed your expectations thanks to their outstanding design. Along with this, our team is also appreciated for their Carpentry Works, Gas Piping Works and other set of services.
Product and Service
Having an ergonomic design structure, such goods would give you with a level of comfort which you have never felt before. Being resistant to any kind of weather, our products are the top sellers in various parts across India.
Products
Floor Tiles
Glass Partitions
Guard Rooms
Mobile Room And Toilet
Office Partitions
Outdoor Furniture
Portable Bunkhouse
Services
A To Z Interior Works
Architectural Designing Services

Carpentry Works
Civil & Interior Decorators

Commercial And Corporate Contractor
Electrical Works
Flooring Works
Gas Piping Works
Hospital Interiors
Hospitality Interiors

Hotel Interiors
Painting Works
Structural Glazing Works
Joinery Works -

Partitions Works
Table Storage Works

Ceiling Systems -

Gypsum
Wooden Ceiling
Mineral Fiber
Pop
Cell Ceiling
Our services comprise:
PLUMBING& SANITARY WORKS (PERTAINING TO INTERIOR WORKS)

Fresh water & Sanitary line

RCC Works

Sanitary fixtures & accessories

Screeding

CIVIL WORKS (PERTAINING TO INTERIOR WORKS)

Flooring/Cladding (Granite/Marble/All kinds of tiles)

Masonry & Plastering (Brick, Aerocon)




FABRICATION WORKS

MS structures

MS Grills & railings etc

Roofing

Stainless steel works

JOINERY WORKS

Partitions (Wood / Gypsum / QED)

Custom made furniture

Paneling

Storages & cabinets

Doors




FALSE CEILING

Modular grid ceiling

Metal ceiling

Gypsum board ceiling

Wooden/glazed ceiling

POP designer ceiling




MODULAR FURNITURE

Modular work stations

Modular storage units

Knock down furniture




SEATING SYSTEMS

All kind of chairs

Café chairs

Sofas & other lounge seating systems




SOFT FURNISHING

Curtains & Blinds

Wall papers

Soft paneling




FLOORING

False flooring

Granite/Marble/Tiles

Carpets

Vinyl flooring

Wooden flooring

Epoxy flooring

PAINTING/ TEXTURE

Painting

Duco finishing

Polishing/Melamine

Texture finishing

ELECTRICAL WORKS

Electrical fittings & fixtures

External electrification (HT Sub-station/Main LT Panels/Earthing System /DG/EB / CEIG Clearances)

Internal electrification (Lighting/Power outlets/DBs & Internal Panels/Earthing System/UPS Systems)




HVAC

Comfort Air-conditioning (Split/Ductuable/Chiller plant/VAM)

Ambiators

Precision Air-conditioning

Toilet Block ventilation

Office ventilation




DATA& VOICE NETWORKING

Structured cabling using Cat-6 and ECat-5 solutions

Telecommunication equipments

Design of Data Centers, Server Rooms and Telecommunication closets

Wireless network

Rack requirements




FIRE ALARM & FIGHTING

FA Systems (conventional or analogue addressable)

Sprinkler and hydrant systems

Fire extinguishers

FM-200 & Energen based fire suppression systems

ACCESS CONTROL

Access control (Biometric or Proximity)

ID Cards

CCTV& ALARM SYSTEM

Internal and external CCTV

Intrusion alarm system

PA SYSTEMS

Integrated PA systems

Related equipments

LANDSCAPING

Hardscaping

Water features

Plantscaping




MISCELLANEOUS ITEMS

Film/vinyl stickers

Artifacts, plants & curios

Signages

Accessories

Glass block walls



Designing Team

The main reason for which an organization finishes with a top spot in the industry is because of the team of experts who work for them. We are backed by a batch of 25 exceptionally qualified designers who have motivated us to rattle our minds and come up with mind boggling ideas. Their experience and knowledge in this field of work helps us to manufacture some of the most precision-oriented products, each of which exceed in terms of durability and efficiency.

Warehouse Backing

After our continuous hardwork, do we stop after our production process? No. We do not stop unless the product reaches our patrons in their original form. In the meantime, our team stores such Portable Bunkhouse to Mild Steel Fabricated Bunkhouse, in a set of capacious warehouses, so as to make sure that they stay protected from any kind of damages. These temperature controlled facilities help our product line to keep its qualitative edge intact at all times.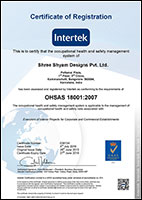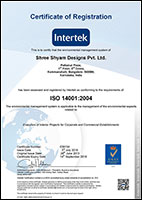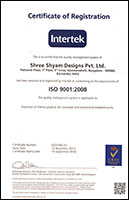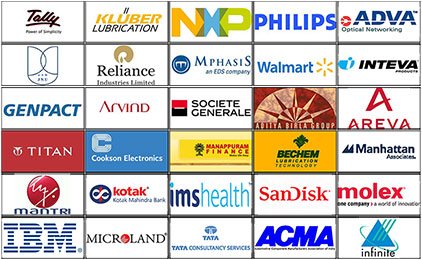 Read More